PCA Launches New Website!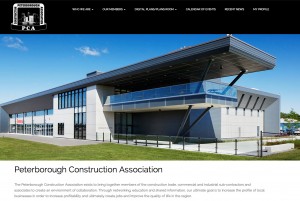 The Peterborough Construction Association (PCA) proudly launched their new website today, January 5, 2015. As the year begins, the staff and Board of the association felt that it was the right time to launch a new site design along with some new features. These include:
On-line access to digital plans for members
A downloadable pdf that states the economic impact that PCA members have on the community
An on-line calendar of member events
An updated membership listing
Access to latest news from the association and its members
Please take a moment to review our new site. If you have any comments regarding the design or content, please contact the association directly.